N.Rosier
Specialized in ADHD and HPI – Father, Husband, Pilot.
I'm a psychologist, graduated in theoretical and clinical psychology. Licensed in Switzerland, Belgium, and the Czech Republic, I accompany children and adults on the road to live a better life, taking into account each and every time their own abilities and limits. Through the years I specialized in the field of attention deficit disorder with/without hyperactivity and the high-potential way of thinking. As a child I had ADHD and I got help from Ritalin, so I know the benefits and downsides of it. Being quite the "feet-on-the-ground"-type during my work, as a hobby I love to be in and around the clouds as a private pilot.
SOME STEPS IN MY LIFE.
2005 – University
After studying Clinical Psychology for several years and later on Theoretical Psychology (Research), I obtained my Master's degree in psychology at the University of Leuven, Belgium (including a one-year internship). A year later I get my European Diploma of Advanced Studies in Psychology and also the Certificate of Specialisation in Psychology (including a one-year internship).
2006 – Leuven, Belgium
A first private practice often starts at the psychologists home and sometimes even in the living-room. For me it was no different. Fortunately I already had a job for some time now. At the university I had several mandates:
Centre for Language and Education (no longer exists)
2008 – Prague
Shortly after I obtain my PPL (A) private flight permit, I decide it's time for me to move (moving for real- with stuff in boxes). Looking for new horizons, I load all my possessions in the booth of my car and I move to Prague … Once arrived I start as a Project Manager for NewLink – The Internet Experts. After having gone through the processes of language learning, translations and recognition, I receive my authorization as a Clinical Psychologist and Psychotherapist, valid to this day. So I start a new cabinet.
2009 – Airline Pilot licence
I'm starting to want more. A challenge at hand was to begin the ATPL (A) airline pilot course. So, I sign up at the Flying Academy. Living in Prague, this means I drive every weekend to Brno for two days of classes before starting the work week again.
2011 – Happy encounter
Despite, or rather thanks to all my activities, at the start of 2010 I meet my soon-to-be Swiss wife. With a distance of 850km separating us and a crazy series of road trips back and forth over the weekend, we decide it's better that I move to Switzerland.
2013 – Private practice in Switzerland
With a colleague, I start dreaming again of re-opening my psychology practice. Finally towards the end of 2014 the new cabinet takes shape at Place Coquillon, Neuchâtel. There, I aim to continue the path of helping and counseling everyone affected by attention problems. I am recognized as a psychologist by the ASPEA and the FSP.
2017 – Director
Having collaborated during some years with the initial Attention Center, I take up the reigns of the Attention Center and start reforming it. As always the goal remains to help as best as possible, but as many provide diagnostics, not many offer solutions other than medication and/or psychotherapy. The Swiss Attention Center is offering a combination of services: diagnostics to start off, but followed by an approach that combines a follow-up focused on techniques with medication and memory training. I hope to streamline this approach.
Experience.
My experience in the field of attention is not only based on theoretical concepts as learned at the university, but also on the experience of my private practice in various countries. Besides that, on a personal level, I was diagnosed with ADHD early on; so I do know what I'm talking about 😉
01. THEORY.
At the university psychologists-in-training learn about Attention Deficit Disorder. But there, ADHD is only one (small) subject among hundreds of others: the basis for specialization later. For me, this specialization began with my Master's thesis, entitled "Gender Differences in Attention Deficit Hyperactivity Disorder: Overview of a Decade".
As I did before graduating, I continued working at the university, but on the side I was able to continue studying and starting consultations in the area of ​​attention. I gained a lot of experience, which started very modestly, but has gradually widened to finally culminate in the project of the Swiss Attention Center in Neuchâtel.
Having been among the earliest children in Belgium to have been diagnosed with ADD, I have always remembered the in-depth diagnostics that lasted for two whole days. The difficulties that I experienced in high school and during my university studies, forced me to find techniques to manage the challenges I faced. Many years later, it even allowed me to get a pilot license, without help, without medication. Now I hope to pass on my know-how to others through an in-depth diagnosis and tailor-made follow-up.
Numbers.
Attention

DEFICIT DISORDER

.
HPI – HIGH POTENTIAL THINKING
8%
Opinions.
The following persons recommended me on their own initiative on LinkedIn.
An Roose
Chef de l'administration KHBO, Brugge, B
I met Nico when I worked at CNaVT and he was our supervisor. Nico was very nice to work for: he's a very warm person, who is able to create a very good work atmosphere and he's always willing to help / teach others. I've always admired his integrity, his flexibility, his adaptability and his knowledge of languages.
Dirk Laurent
Administrator at Vrydagh & Boriau Bruxelles, Belgique
« For every question asked, for every issue that needed a solution, I have been satisfied with the approach and attitude that Nico had towards the customers, related to his employer – I wish you a good professional new challenge in short future Nico, thanks for the co operation we had together. Regards, Dirk »
Rocio Arbulu
Director of Integral Communications, BCP Bank, Péru
« I had the pleasure to work with Nico in a pretty complex project, he is one of the most professional suppliers I've ever had: very focused, organised, accountable and always making sure all clients needs are covered. He is also a nice person to work with, very friendly and excellent team member, he knows how to build long term relationships with clients. I will highly recommend Nico to any organisation looking for a high standard professional! »
Rudy Van Avermaet
Owner, Trias Business Software Solutions BVBA Antwerp, Belgium
« Nico is a guy we can definitely recommend it. Correct, very customer friendly. A guy you can count on. Has an extensive Language knowledge and a quick approach. »
Reg Herygers
CEO undercast graphic & webdesign, Anwerp, Belgium
« Nico has excellent communication skills, is extremely organized, can work independently, and is able to effectively multi-task to ensure that all projects are completed in a timely manner. I would highly recommend him. »
Shirine Irani
Responsable Communication DSP Valley Heverlee, Belgium
« Nico has always been a very accurate person. Everything he does, he does with high precision… He takes his responsabilities serious and is a great planner. Reaching the ideal win-win situation is also one of his goals and he does his work with passion. »
Francesco Kinsky dal Borgo
Policy advisor at European Landowners Organization Pisa, Italy
« I find that Nico is very valuable in helping my company improve ourwebsite. He is professional and knowledgeable, it is also great to see that he has such a great relation with me as a customer! »
Marion Kavallieros
American College of Greece Athens, Greece
« Nico distinguished himself both with his professionalism and interpersonal skills. He was able to provide insightful and in-depth analysis of the projects we worked on. As ALTE involves people from various linguistic, cultural and professional backgrounds, special effort is required of all the participants in order to maintain good relations among them. It seems to me that Nico has a special gift in handling human relations with ease. Nico was very popular among all the European colleagues who held high esteem for him and his work. I am confident that Nico will be an asset for any organization that will employ him and will benefit from Nico's reliabilty and expertise as much as Nico will benefit from the organization. »
John Simon Gartzia
Education Inspector Basque Government Bilbao, Spain
« Nico Rosier is a very professional and determined person. He always completes his cycles of actions when he is committed to. He is an honest and a very reliable person. »
Ruben Vanhulsel
System Engineer at Connectis, Belgium
« Nico is an excellent communicator with a hart for details. He can get a grip on projects that have gone wrong by understaning different parties and getting to an understanding on a solution. Nico is a good person manager with very good project management skills. Loved working with him. »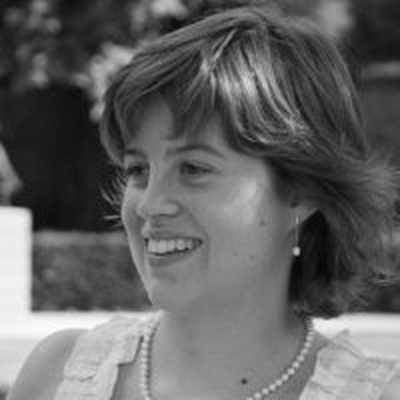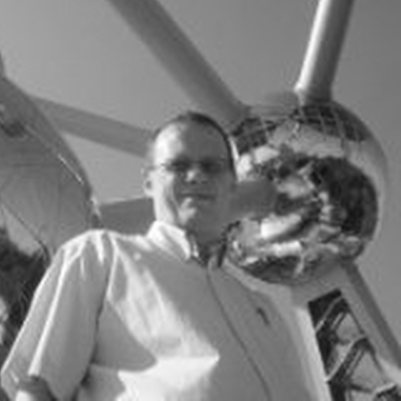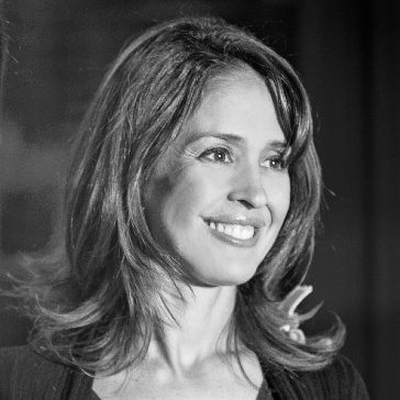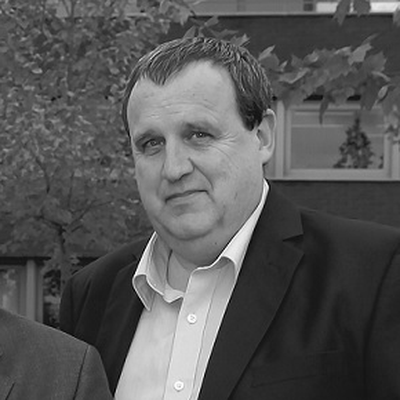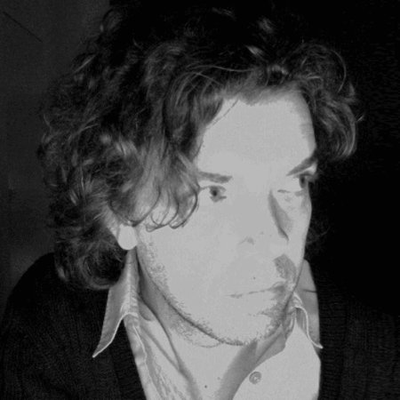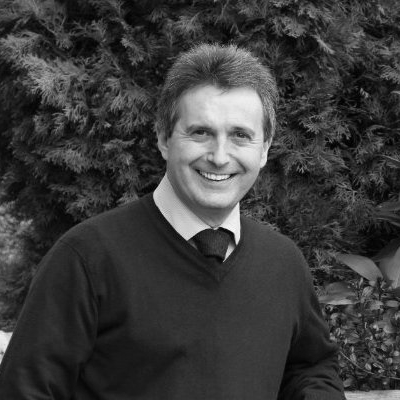 I write to you to tell you I successfully passed my first exams at the University of Neuchâtel. Without your help, I wouldn't have been able to get that far and I wanted to thank you once more for everything.
Cool! I really liked the way you helped my son. Family life is a whole lot more peaceful.
My daughter says she loved the dog 😉 I'm even happier with the quality of your diagnostics and the time you took to explain us the details. Thanks!
Thank you for your very professional and promt response. I wish I had found you sooner. It would have saved me a lot of difficulties.
After a long life full of problems at school and at work, I finally found out why that was. Thank you for helping me find the right explanations.